Love's Opens in Irvington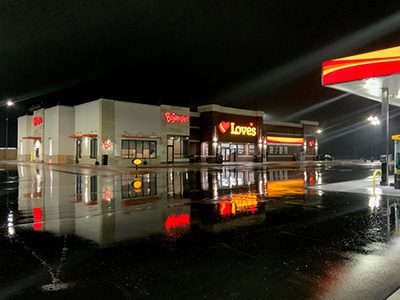 Love's Travel Stops & Country Stores has opened its 17th truck stop in Alabama at 8400 County Farm Road in Irvington. The company says the location adds 90 jobs, 109 truck parking spaces, 92 car parking spaces, eight RV parking spaces, seven showers, laundry facilities and a dog park. Open 24/7, it includes a Bojangles and a yet-to-open Speedco truck service shop. The company also donated $2,000 to the Foundation of the Mobile County Sheriff's Office to celebrate the opening. Love's has more than 550 locations, and Bojangles lists 764 across the U.S.
Ready to Subscribe?
Get weekly updates delivered right to your inbox.