Baldwin County Year-Over-Year Housing Report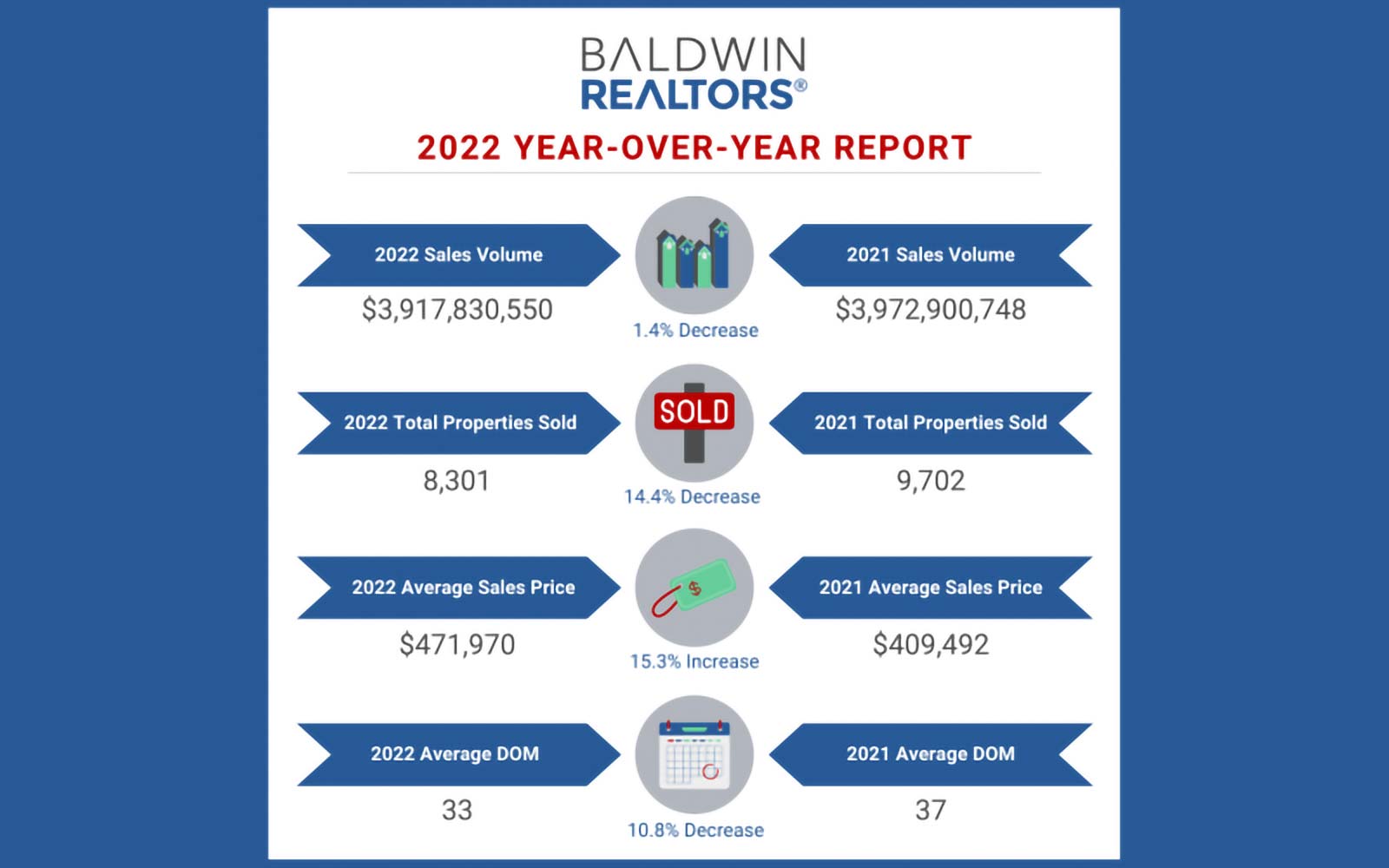 Baldwin REALTORS Multiple Listing Service
reports the total number of properties sold in 2022 decreased by 14.4% from the year prior. However, thanks to a 15.3% increase in the annual average sales price, the total sales volume of 2022 only saw a slight decrease. The negative trends of Baldwin County's housing market data in 2022 include new inventory, total properties sold and overall sales volume. The total number of residential new listings with effective dates in 2022 was 10,217 properties, compared to 11,057 in 2021. A total of 8,301 properties sold in Baldwin County last year, a decrease exceeding 1,400 the year prior's 9,702 properties sold. Additionally, 2022's total sales volume dropped by 1.4%, totaling $3,917,830,550, in comparison to 2021's $3,972,900,748. However, Baldwin County's average sales price and average days on market experienced positive trends in 2022. The average sales prices of residential properties sold in Baldwin County increased by 15.3% to $471,970. Listings also spent less time on the market than the year prior, at an average of just 33 days, which is four days fewer than the average in 2021.
Subscribe to our weekly newsletter
Sign up here for free to get Bay Business News email newsletter every Friday.