Foley Looking To Expand Nature Preserve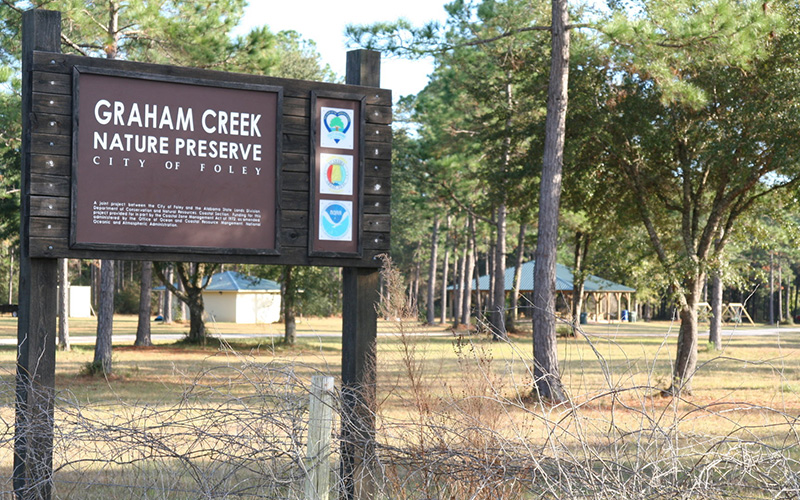 With the help of Gulf of Mexico Energy Security Act (GOMESA) funding, the city of Foley is looking to double the size of the Graham Creek Nature Preserve with the purchase of two tracts of land totaling approximately 580 acres, OBA reports. The preserve already has 484 acres. With the additions, it will be the largest municipal-owned nature park in the state, according to Foley Environmental and Nature Parks Director Leslie Gahagan. Gahagan said the city already acquired 80 of the acres with a $3-million GOMESA grant this year. Foley is in line for $2.5 million more in 2022, and Gahagan said the city is taking aim at 500 acres south of Graham Creek that abuts the park and stretches to Wolf Bay. Gahagan hopes other grant applications will help with the purchase if they come to fruition. Foley has been steadily adding amenities to Graham Creek by expanding access and recreational opportunities. Another educational feature paid for with GOMESA money will include growing plants in an indoor farm.
Subscribe to our weekly newsletter
Sign up here for free to get Bay Business News email newsletter every Friday.