White-Spunner Construction To Break Ground On New Workforce Training Facility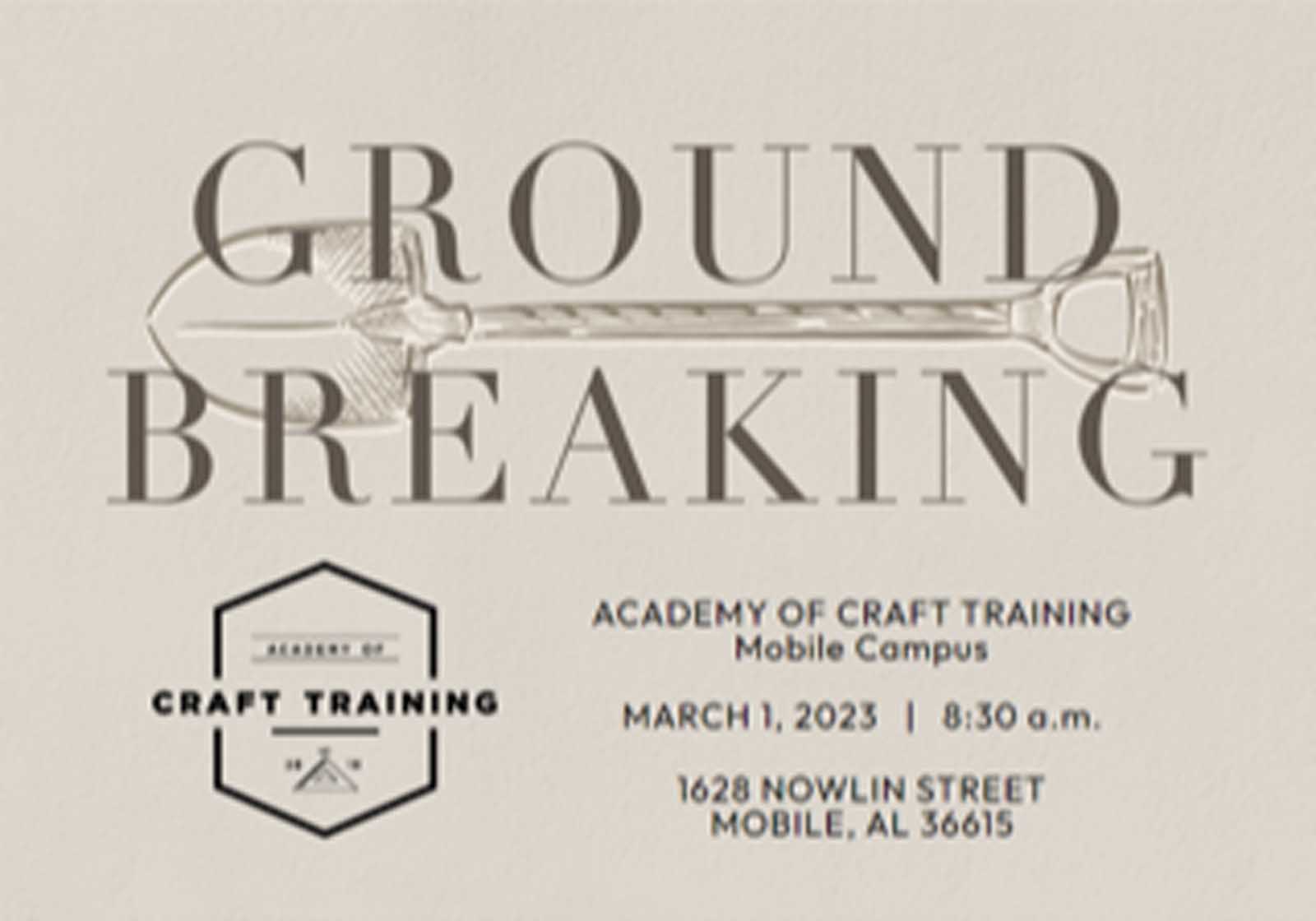 White-Spunner Construction will break ground on the Academy of Craft Training's (ACT) new 40,000-square-foot workforce development and commercial construction training facility in Mobile on March 1. The existing warehouse in Mobile will be renovated to meet the needs of 250 high school juniors and seniors from 17 local partner schools who will earn experience in a variety of trades in the commercial and industrial construction industry. More than 450 student applicants were interviewed recently for a chance to secure a place at the academy, but only 250 will be chosen to participate. The National Center for Construction Education and Research (NCCER) provides the academy with curriculum in building construction, electrical, welding and piping, interior and exterior finishes and HVAC, allowing students to earn high school credits necessary for graduation. During ACT-Mobile training and after graduation, students have the opportunity to pursue internship and job opportunities with ACT-partner companies across a variety of market sectors. White-Spunner Construction and the Academy of Craft Training invite all trades, contractors and construction companies to participate.
Subscribe to our weekly newsletter
Sign up here for free to get Bay Business News email newsletter every Friday.