MCI Launches New Radiation Technology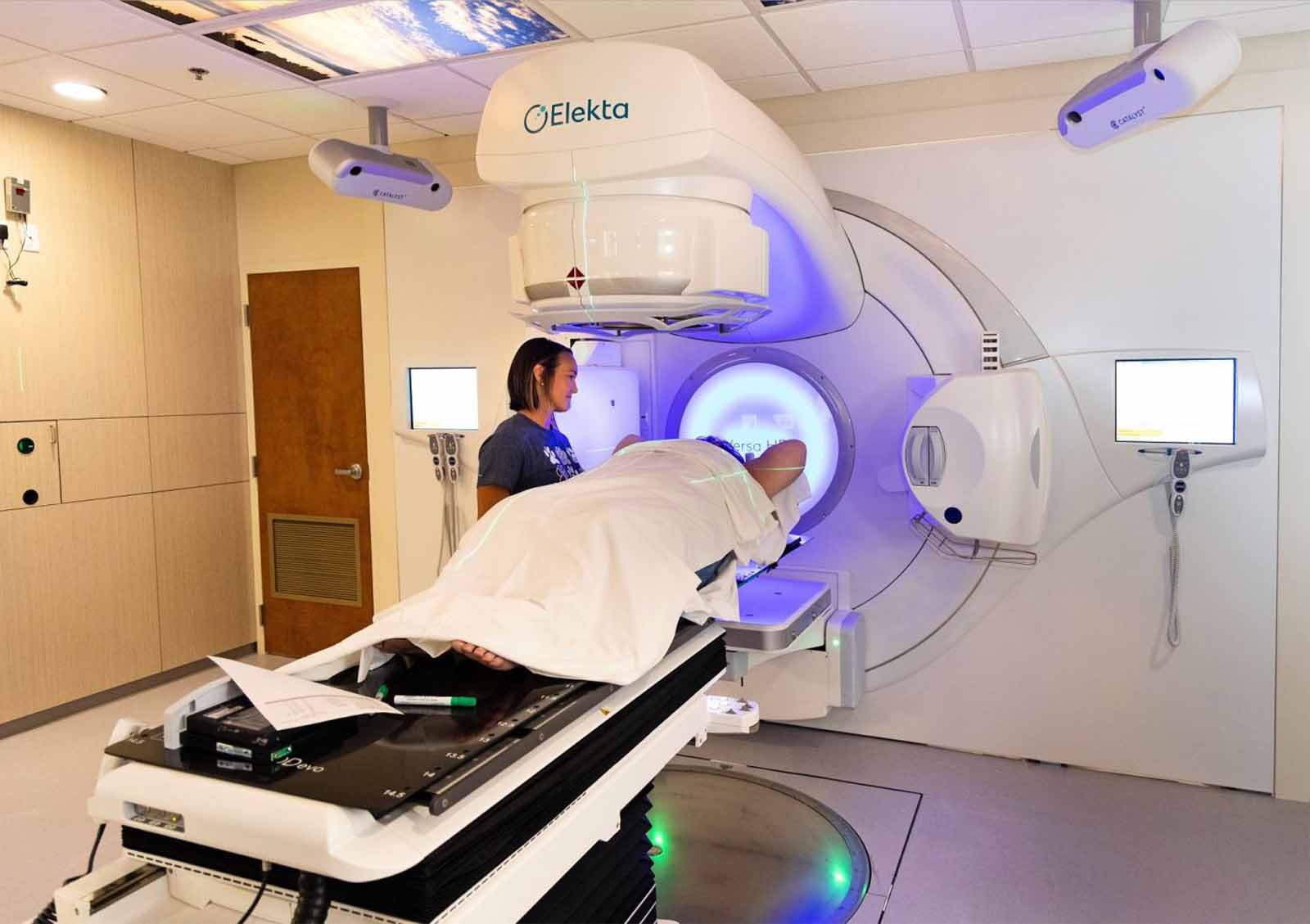 The USA Health Mitchell Cancer Institute (MCI) recently unveiled $2.5 million in advanced technology with the Elekta Versa HD, a medical linear accelerator that aims radiation at cancer cells while sparing the surrounding tissue. The new Versa HD and a similar machine at MCI's Fairhope location are the only linear accelerators in South Alabama made by the Swedish company Elekta. Using the Versa HD, the radiation oncology team at MCI can create a 3D digital sculpture detailing how doses of radiation will be delivered to a patient's tumor. During treatment, the patient lies on a robotic table that can be adjusted using six-dimensional repositioning. The Versa HD uses a surface-guided arm, can target very small tumors and adjusts based on a patient's breathing. Such precision helps to spare surrounding tissue and reduces side effects for patients. One of the most common treatments for cancer, radiation therapy may be used by itself or with other treatments such as surgery, chemotherapy, hormone therapy and targeted therapy.
Subscribe to our weekly newsletter
Sign up here for free to get Bay Business News email newsletter every Friday.