Austal Lands More Than $100 Million In Contracts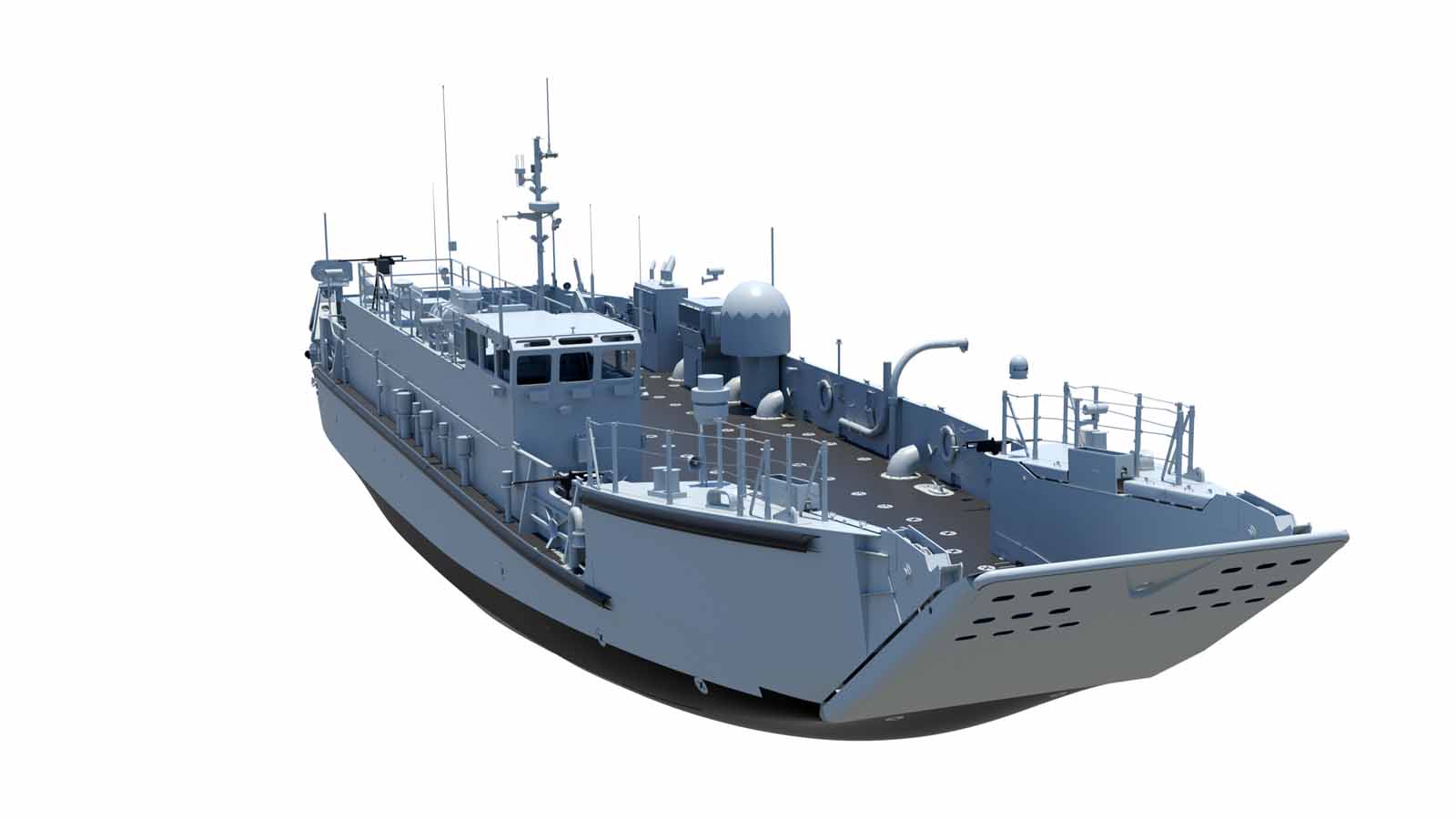 Mobile-based Austal USA said the U.S. Navy recently awarded it a $91,535,551 fixed-price incentive and firm-fixed-price type modification to definitize a previously awarded contract for the detail design and construction of three Landing Craft Utility (LCU) 1700 class craft. The contract also includes options for nine additional craft and associated support efforts. LCUs are carried aboard amphibious assault ships to the objective area and used across a range of military operations to deliver vehicles, personnel and cargo from sea to shore and back. They provide a heavy-lift capability and can carry approximately the same payload capacity as seven C-17 aircraft.
Austal also received an order for the manufacture and outfitting of three electronic deck modules for the Virginia-class submarine program. The order, valued at $10.6 million, was issued by prime contractor General Dynamics Electric Boat (GDEB). Construction will begin this fall, and the modules are scheduled to be delivered by the middle of 2025. The construction of these modules is the result of the strategic partnership formed in 2022 between Austal and GDEB, supported by the Navy, to take a strategic sourcing approach to expanding the production capacity of the submarine industrial base. As part of the partnership, Austal is constructing and outfitting command and control systems modules (CCSM) and electronic deck modules for the Virginia- and Columbia-class submarine programs. Austal has continued to expand its facilities and workforce to support the growing demand of the submarine industrial base. The order for the three modules follows an initial order for a CCSM in February.
Subscribe to our weekly newsletter
Sign up here for free to get Bay Business News email newsletter every Friday.