UWSWA Names Bixler President/CEO, Announces Cope Event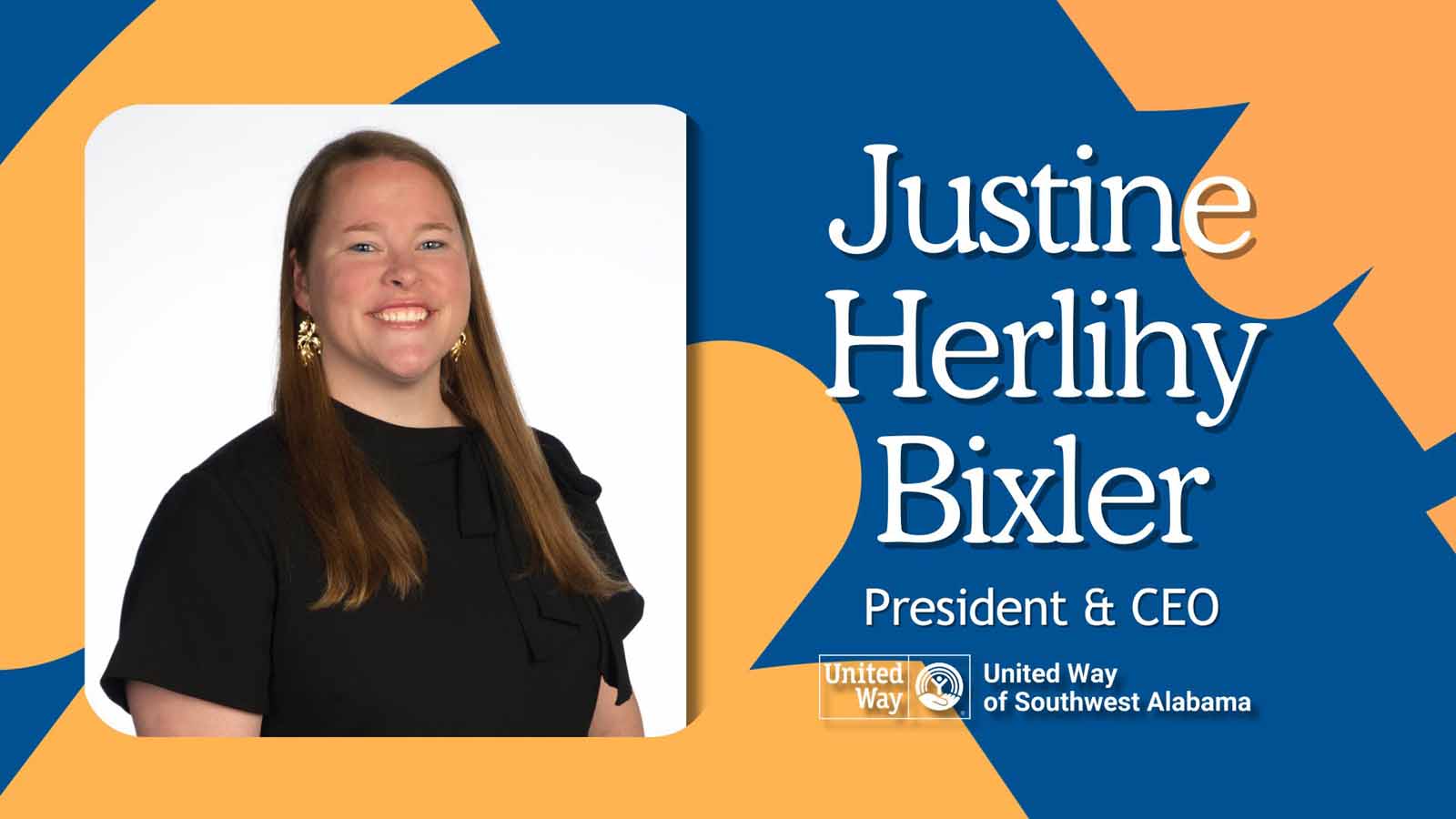 The United Way of Southwest Alabama (UWSWA) Board of Trustees has announced the promotion of Justine Herlihy Bixler to the position of president/CEO. Mahesh Batavia, chair of the board, remarked, "Justine's dedication and exemplary service to UWSWA over the past four years as the vice president of resource development and, most recently, serving as interim president and CEO, have been instrumental in shaping the organization's future. She has laid the groundwork for our future financial success by increasing strategic partnerships, strengthening existing relationships and connecting new corporate donors to their path of giving back through United Way." In her new role, Bixler will continue to lead fund development, while supporting the board and staff as they implement UWSWA's strategic plan.
UWSWA and Communities of Transformation Mobile have announced Cost of Poverty Experience (COPE) for October 24 at 2-4:30 p.m. at the Dumas Wesley Community Center in Mobile. The event is designed to be an immersive experience fostering understanding, empathy and innovative thinking about poverty. It aims to bring together participants from diverse backgrounds to confront the daily challenges faced by individuals and families living in poverty. The cost is $15 per person, and continuing-education units may be available for educators, social workers, medical professionals and United Methodist Church clergy. "Participants will embark on a simulated month-long journey, condensed into four 15-min weeks, where they will experience firsthand the time constraints, budgeting obstacles, transportation challenges and more that are part of life in poverty," UWSWA said. "The aim is to challenge preconceptions and foster a deeper understanding of the complexities of poverty."
Subscribe to our weekly newsletter
Sign up here for free to get Bay Business News email newsletter every Friday.