July 2022 Baldwin County Housing Report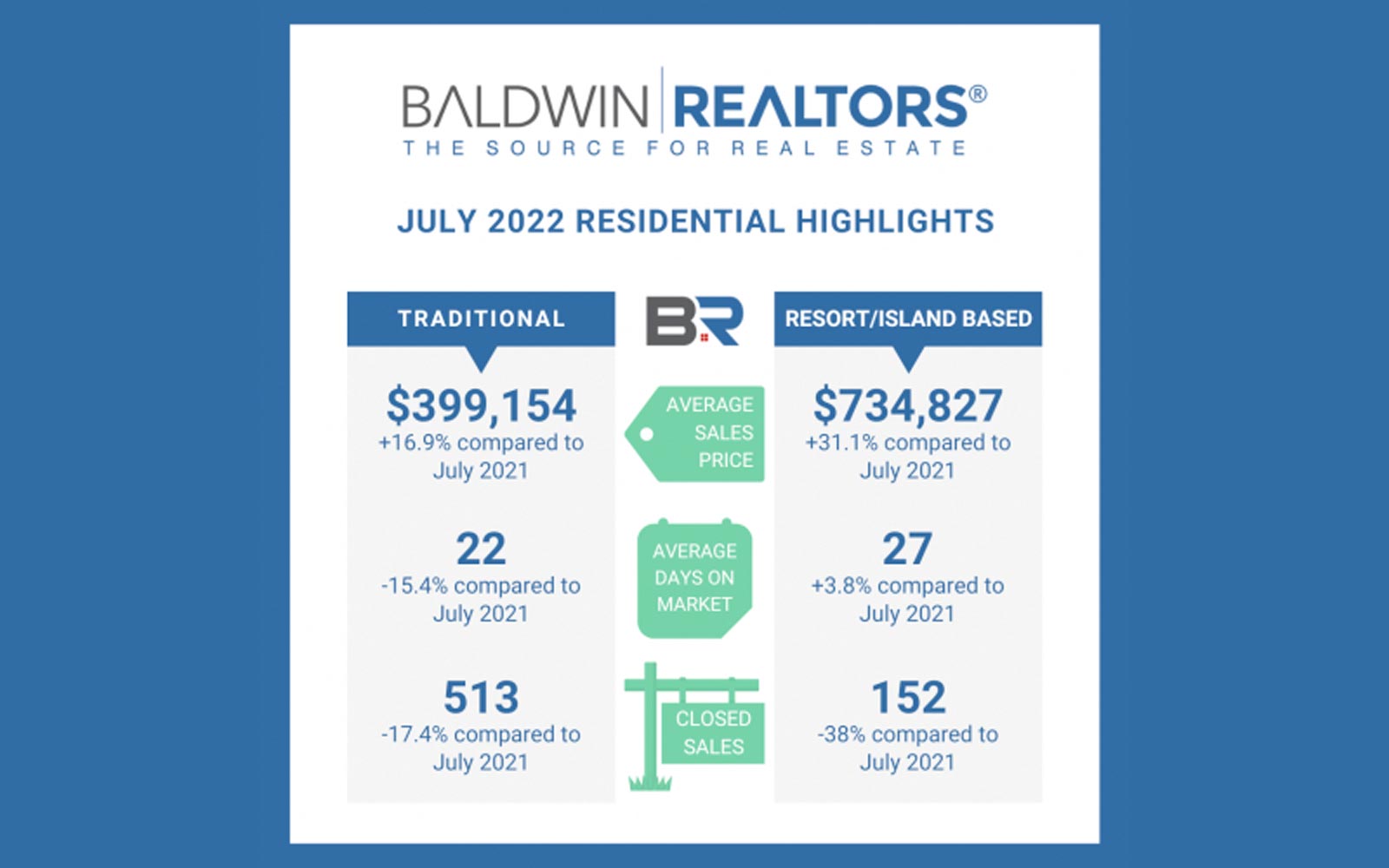 BALDWIN COUNTY, Ala. —
Baldwin REALTORS Multiple Listing Service (MLS)
reports year-over-year increases in last month's Average Sales Price for both "Resort" and "Traditional Residential" markets. The average sales price for "Resort" increased by 31.1% to $734,827, compared to $560,421 in 2021. July's average sales price for "Traditional Residential" increased to $399,154, compared to $341,454 in 2021. "Resort" had a total of 152 properties close last month, compared to 245 in July 2021—a 38% decrease. The total sales volume also decreased by more than $25 million for this area of the county. Listings moved off the market at a pace one day slower than the year prior, spending an average of 27 days in active status. A total of 513 "Traditional Residential" properties sold last month, compared to 621 in July 2021. Sales volume decreased by $7,276,645 from the year prior. However, listings in this area only had an average of 22 days on market, compared to 26 days in July 2021. In "Resort," 300 new listings were added this past month, compared to 381 in July 2021. In "Traditional Residential," inventory decreased by 19.2% year-over-year—from 723 new listings in July 2021 to 584 this past month.
Subscribe to our weekly newsletter
Sign up here for free to get Bay Business News email newsletter every Friday.